Gospel of John – Fragment
Parchment · 2 leaves · 850 – 900 CE
F-lixc
Alexandria, Patriarchal Library, Cod. 56 (olim 81; 949; 74)
Image Rights:
How to quote:
Scholarly descriptions:
Transcriptions:
This document is part of the following case studies:
Social Tags
Century:
Text Language:
Liturgica:
Summary:
The beginning of the parchment Cod. 56 (according to the most recent inventory) of the Patriarchal library of Alexandria has two paper and two parchment flyleaves. The parchment folios provide pericopes of the Gospel of John in Greek. The paper leaves are blank.
The text of the Gospel is written in a majuscule script, in two columns of 17-18 lines. Some standard abbreviations and phonetic symbols appear throughout the text.
Description: At the beginning of the Cod. 56 & at the end of the same Cod. (additional information and documentary material)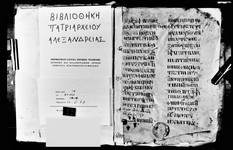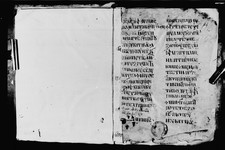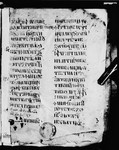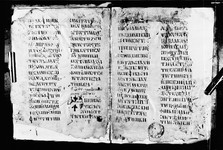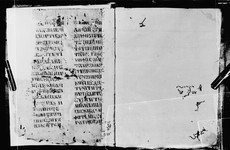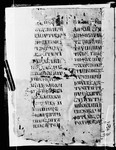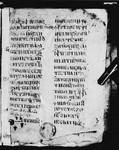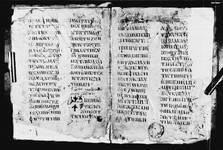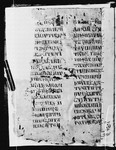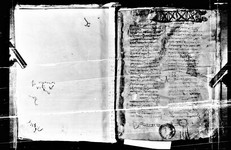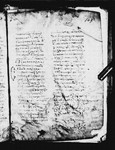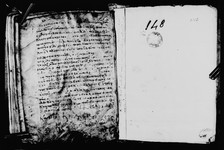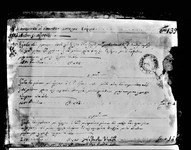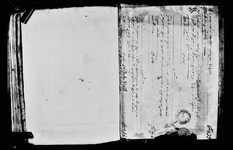 Two parchment leaves [& two blank paper ones (before and after the parchment) & three paper strips]
In situ (Flyleaf)
Link to this item
Enhanced images of the two parchment leaves (text & parchment)
In situ (Flyleaf)
Link to this item
One blank paper flyleaf and one strip at the end of the manuscript. Pastedown with fragment
Link to this item
User Register
The User Register shows who is currently consulting or working or has been consulting or working with this document.